Aluminium connection rails
Aluminium connection rails are made for connecting different kinds of busbars. Unplated connectors can be used for connecting aluminium busbars. Tin plated busbar connectors are suitable for connecting aluminium and copper busbars.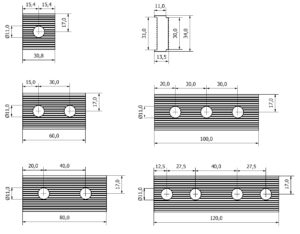 Other products in the same category:
Didn't find the product you need?
You can also search for products:
You can search with STK code, product code or product name for example.