TN-C (PEN) system can be transfered into TN-S (PE+N) system by removing connector block. Busbar components are made of aluminium and plated with tin. Terminal is designed to be used with both copper and aluminium cables. All connectors are equipped with two terminals for test leads. Connectors are screw mounted.
OT-PEN connectors 1xAl/Cu 1,5-240mm²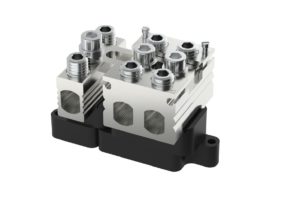 Other products in the same category:
Didn't find the product you need?
You can also search for products:
You can search with STK code, product code or product name for example.